"Hey, check this out. Now they're calling us Magi." Balthazar looked amused.
"Get outta town." The others exaggerated a visual sweep of their tented camp situated among seemingly endless dunes of desert sand, then glanced over at Melchior. Artemis, their chief of security, chuckled politely. Unabashed, Mel said, "Well, yeah, point taken. But you know what I mean."
Nodding, Bal sighed. "I know. That last bazaar where we replenished? They were spreading around we're kings from, I don't know, somewhere they've never heard of." Shaking his head, he sipped some thick, rich chocolate-infused coffee one of Mel's companies marketed he'd taken a liking to, then leaned back on the cushions.
He went on. "You'd think everyone with any intelligence would want to be learning, seeking, researching, applying, and adding to what they know. I mean, the gods have blessed me with the understanding of numbers and the ability to acquire gold and precious gems, to trade in oils and other goods, and guide others in doing the same. That gives me the time and freedom to do what we're doing right now: to search known texts and seek to verify what they contain."
Gaspar sat quietly listening. Each of the wise men joining this mission from the gods through ancient writings, studying the stars, and guidance of dreams were sensitive to spiritual leadings. Each, through different means, had done much the same. Yet of them all, they acknowledged Gaspar as the true old soul, the mystic among them, a man of solitude and thought. He was a writer of poems and mysteries, the philosopher-counselor of the team whose ear and spirit seemed most attuned to the frequencies of the heavens.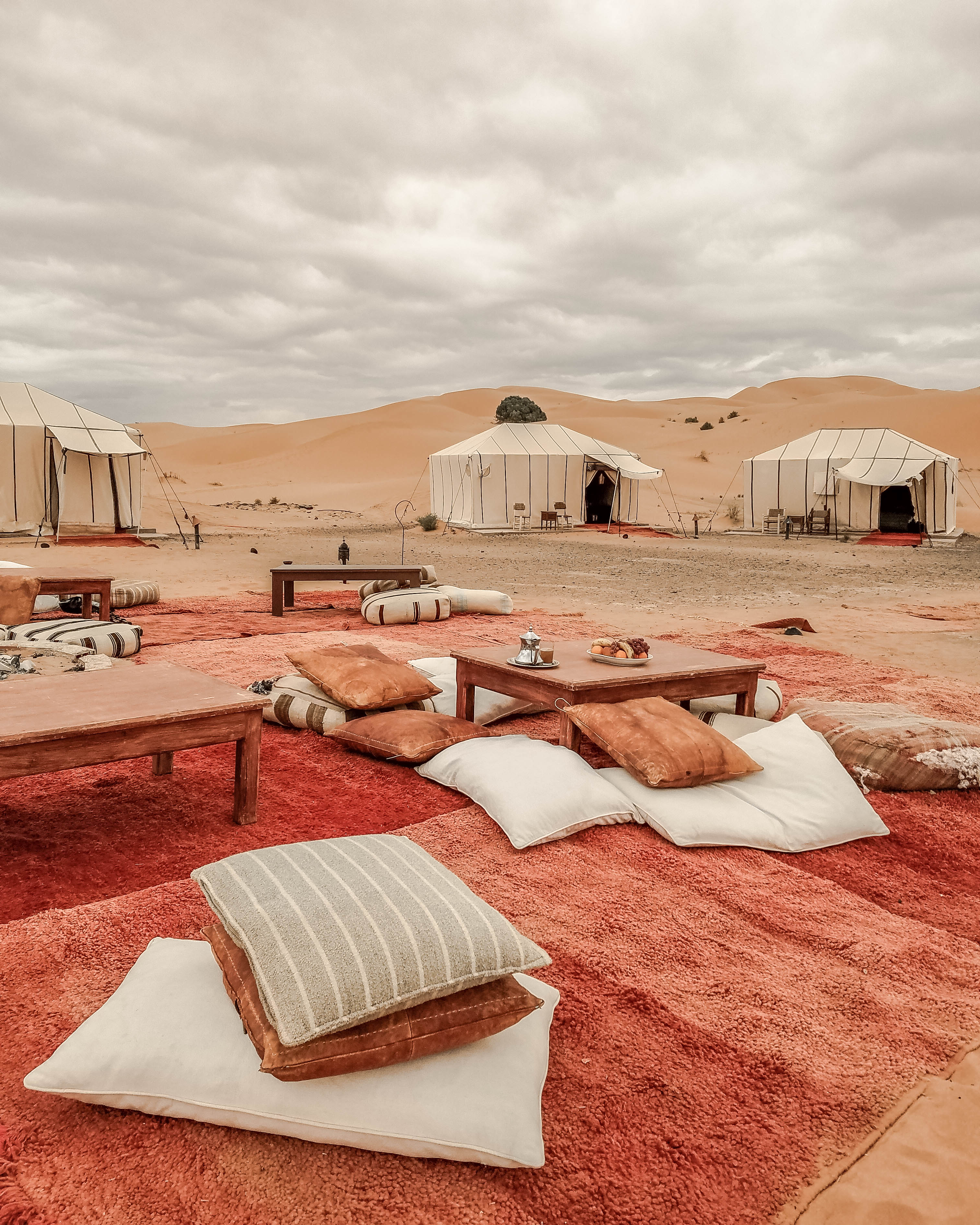 Melchior was the most practical Type A business head of the group, building up his pharmacy into several adjoining city states. He got along best with Chun because of the former's understanding of herbs and healing arts, a mutual business arrangement turning out to be a lucrative collaboration for them both.
Balthazar spaced out for a few seconds, watching the lamp flames and the fire guttering softly in the night breezes that always moved like desert wraiths among them as they gathered around a firepit following each day's travel. "By the way, where's Doc? He usually has his ear to the ground."
Artemis perked up. "Oh, he turned in already. You know how it is with codgers; they—" From a nearby tent came a reedy, strangely-accented voice: "Have you not heard that one's honorable ears are last thing to fall asleep? And this codger capable of pulling your nostrils inside-out and making macrame knot."
Snickering, Bal glanced quickly up at Artemis, then around the circle. It seemed everyone's eyes were studiously averted, except for Gaspar. He sat as quietly as ever, yet with a sardonic humor in his gaze. No one gathered around the central fire doubted Chun could do it. Easily the oldest of the wise men and the one having traveled the farthest in pursuit of the strange star, even Artemis knew the seemingly ageless, mostly kind, soft-spoken Oriental physician was a good man to leave alone.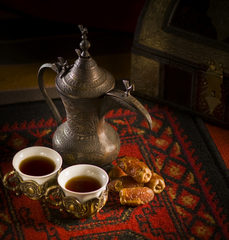 After a few seconds of that kind of silence, Bal cleared his throat after another sip of the private-reserve mocha. "So, how much farther d'you suppose is the place where this child-king was born? This is turning out to be quite the trip. I'm guesstimating at least another full moon or more."
Gaspar: "I, too, estimate another month. According to the ancient scrolls of the Habiru, we are close." Melchior nodded. "I'm figuring the same, though we might need to do a little sleuthing to find out exactly where he and his parents are right now."
Gaspar's eyes lifted and he gazed directly into the three other mens' eyes in turn. "Herod?" Melchior silently agreed, and Artemis got a bleak look in his eyes. "Yeah, there was something hinky about that dude. While you guys were dining with 'im at the front table, I slipped out to visit with some of Kingy's troops . . ."
Mel raised his chin toward the veteran security man. "And?"
"And they can't stand 'im. They say they can't trust–here he made air quotes–"HAY-rod", that he's a pathological liar and we shouldn't believe he'll do anything other than what he thinks is best for him. He's power-mad and has anyone killed who he thinks threatens his reign. Including his troops"
Melchior bobbed his head once. "I got the same vibes. You guys?" All in the circle agreed. "Okay, then – that star will have left the bazaar after we've delivered our gifts to the little King's family."
The men reclined quietly for a few seconds. The rusking of the desert wind across ageless sand, the tinkling of tiny bells on camel halters, the singing, weird whine of the wind across taut rope tie-downs, and the myriad small mutterings and groans of all the beasts as they slept, combined to produce a comforting background of dune music to which the travelers had all become accustomed.
Balchior roused himself. "Hey, Mel, you got any more of that whatchacallit chocolate coffee mixed up?"
"It's Arabian Mocha Hanani. You bet. How about the rest of you?" As he poured out the savory drink into four of the hammered copper cups he'd brought along from one of his suppliers, Gaspar quietly rose and began serving his fellow travelers, holding the filigreed tray carefully so no one spilled. Sensing eyes on him, he scanned around him and found Artemis observing his actions.
As he bent and offered the hard-bitten veteran security chief his cup of the fragrant, hot coffee, he hesitated, his raised eyebrows asking the silent question. Embarrassed, Artemis gruffly said, "I oughta be serving you, Sir."
Squatting and adjusting his beautiful robes, Gaspar addressed Artemis as his equal: "The gods have said that he who would be first among you must be your servant." His statement seemed to ring in the night air. All the others in the circle stared at him.
Melchior quietly remarked, "I'm not real good at that. Where'd you hear that?" Bal agreed: "Yeah. That's like, deep stuff. C'mon, give."
Gaspar raised his eyes to look at the starry ceiling, then turned his head to focus on The Star that had led each of these men, first separately, then together, to embark on this journey that was already changing their lives.
He dropped his gaze back to look Artemis in the eye, then rose and returned to where his pillows were stacked. Once again reclining and carefully picking up his cup of Mel's great brew, he scanned the others, then looked again up at the Star. "Funny you should ask. It was one evening as we were resting from the day's travel. I was . . . exhausted and, I'm afraid, a bit surly with the camel drivers. I spoke loudly and harshly to them for what I perceived as them being lazy and inattentive."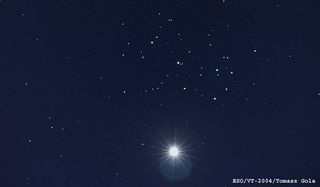 Gaspar hesitated, and his voice thickened. "It seemed to me a voice of the gods resonated within me and caused me to look up at the Star. It looked to me as if that Star flickered in even greater brightness as I heard those words — 'He who would be first among you must be your servant."
Once again, this proud, wise, knowledgeable man on whose words and counsel so many others depended was quiet, and tears rolled silently as he again spoke. "I got up, walked back to where the camel drivers and tenders were watering their herd and starting to prepare their evening meal. Expecting to be chastened again, they stared as I removed my fine outer robes, laid them aside, and picked up a watering bucket to begin giving both them and their animals a drink."
The guttering of the fire was all anyone nearby could have heard, for the rest of the stunned circle was silent. Finally, Bal couldn't stand it any longer.
"What'd they say?"
"Nothing. Neither did I, for I was deeply embarrassed, yet purposed I would be the servant which the Star had directed me to become." Here, Gaspar's gaze took on the strange, penetrating gleam the others had by now learned to respect. "And, the gods helping me, I shall never again treat any fellow man as one beneath me, nor ever again take advantage of another's kindness. That Star, my friends, has forever changed me."
The group sat in empowered silence then, each considering the potent wisdom they'd just shared. They each were thinking of the hundreds of pounds of gifts they'd been carrying with them to offer to the little King and his parents . . .
Balthazar, the Arabian money guy, brought to them gold and precious gems, understanding this young displaced family would need funds to live on until Joseph could return to Nazareth Furniture, Inc. and begin working full time again . . .
Gaspar, the Indian mystic and spiritual guru, brought to them many pounds of his own collected private blend of powdered spices he labeled 'incense', which he burned daily in the morning stillness as he sought the wisdom and truth of the gods . . .
Melchior, the Persian businessman, a rich pharmacist brought to them a precious mix of topical ingredients marketed as 'Myrrh'. Also fragrant, its primary use was to treat wounds, delay sepsis, and as an ointment to prepare the deceased for burial. Considered by some as the merthiolate of its day, it was perhaps the most needful of all the gifts for a young boy growing up around his father's tools. Oh, yeah, Mary was going to need Mel's first-aid kit. And Joe, who'd hired on at Bethlehem Furniture? Yep.
And Chun, the mysterious Oriental doctor who knew how to mix all the others' gifts in the correct proportions and patiently teach young Mary how to do likewise.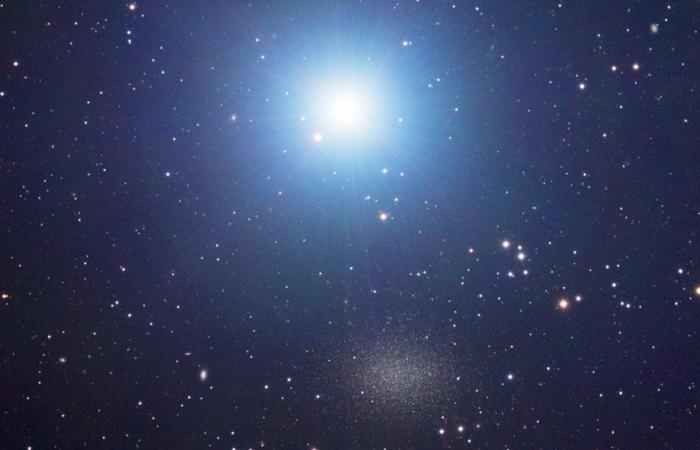 It was as if they all knew the Star was guiding them toward a future none of them would ever see, but which would be forever altered because each of them dared to step out of their familiar lives and embark on a journey for all Time and Eternity.
© D. Dean Boone, December 2020