Humility walks in the door when what you think you know chases down how much you don't, and forces you to listen.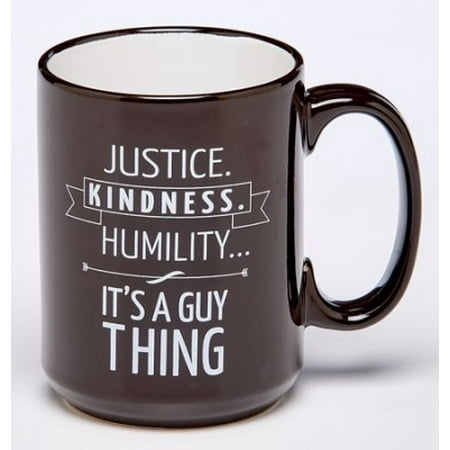 The boy's name could've been Dawdle; that's what he loved to do.  Rocks, sticks, stray dogs, a Frisbee somebody left in the street.  Anything could grab his interest and make him late coming home from school.  Again.
Tiring of the incessant battle, his mom and dad warned him one morning that he must be home on time that afternoon.  You guessed it.  He was 27 minutes later than the day before.  His mom made no scene:  "Get washed up for dinner.  And for long sleeves this time!"
Thinking he'd worn his parents down, he plopped down in his seat at the table.  He started to say something, but was shocked when he looked at his plate.  Seriously?  A slice of bread?  And a glass of water?  The boy slid his eyes over at his parents' loaded plates, then quickly glanced up at his dad.  His father remained quiet, just looking back at his headstrong son.
The little boy dropped his head and silent tears began to flow.
His dad watched as remorse and sorrow at being caught by his own disobedience flitted across the boy's face.  Then he silently, calmly picked up his own plate loaded with savory lasagna and crisp salad and fragrant garlic bread, exchanged it for the one in front of the child, and began eating the bread and drinking the water.
That man remembers to this day how terrific the taste of that sweet tea was, and how the sauce in the lasagna was just right.  He also is haunted by seeing his hard-working, tired, hungry dad quietly eating a slice of bread and sipping water.
He grimly smiles as he says, "And you know what?  I learned two huge lessons that evening."
When you're on a schedule, keep it or let somebody know why you can't.

God uses our dads to teach us about Himself.
Being sensitive to someone else's schedule – respecting their time – is common courtesy.  When those close to you are made irritable, nervous and resentful by your always being a few minutes late, get started sooner.  It may not seem 'late' to your way of thinking.  Yet it puts their teeth on edge.  There's nothing fashionable about being chronically late.  It's RUDE.
Dads?  Your role has always been to give your sons and daughters a picture of what God looks like by watching you.  It doesn't matter if you don't like it, don't want that responsibility or pressure.  God will hold you accountable for what you could've done to enhance your kids' spiritual formation.  It is that important.
Yes, their mom is part of God's plan to help them grow up to learn ADULTING.  That never has and never will excuse you from your leadership role in your family.
When's the last time you got creative in helping your son or daughter 'get' the lessons you're trying to teach them?
When you think about it, missing some of your wife's terrific lasagna for a meal is a small price to pay for observing how your dawdling, mind-of-their-own kids have become solid men and marvelous women.
Do and be what it takes for them to better see God when they look at you.
© D. Dean Boone, November 2017