Read early this morning in a daily devotional:
"You are able to grow a greater love when you lay down your agenda in prayer and pick it up by faith and in love. Beware of ignoring thoughtful questions from the wise and becoming a fool by thinking you have all the answers. A greater love gives up control for the greater good of faithful friends."
Don't kid yourself.  We've all made pleasant with serene, gracious smiles while privately believing ourselves to be brighter and sharper and more talented than anyone around us.
You've looked around, seeing the same people being picked and pressed into multiple roles.  You've thought, "No way can they be the best we have at that many things.  And who's going unused in all of it?  Why are gifts and talents being wasted?"  Good men and women get tired.  Disappointed.  Discouraged.
I get it.  Good leaders size up their available team and quickly decide who'll step up.  Having set that mental template, it's just easier to
go with the flow
not rock the boat
dance with who ya brung
People are sharper than you think.  They know when they're being overlooked.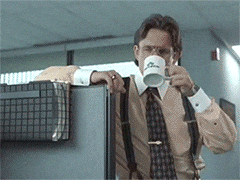 Leaders have their agendas, too.  They're no easier to lay down than yours or mine.  It's just simpler to recycle the same people than be on the hunt for new talent and develop it.  And yet Jesus said there's no higher indication of His love than to lay 'me' and 'my' down in favor of others.
Laying down your agenda, spreading it out before God's perfect Timeless eye, is humbling.  There's a big difference between, "Now, God, here's my plan . . ." and "Okay, Lord–what's YOUR plan, what part do you want me to play, and who else do You want on this team?"                                                                                                                              https://teamgantt.com
And the waiting?  Oh, the waiting . . .
"Oh, oKAY-uh!  My agenda.  Right there.  On the floor!  Okay?"
Right.  But that's only half the equation.  There's the follow-through of picking it up, by faith and in love toward all concerned, after God's finished reworking it.
It really is a matter of control.
And God's the only one who ought to be getting His way in everything we're doing.
© D. Dean Boone, October 2017