Given a choice?  I'll take OVER OR AROUND for $400, Alex.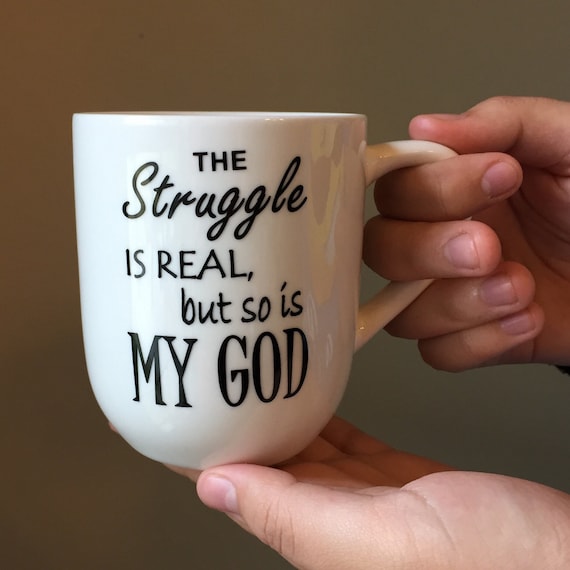 I've been through.
I know the wisdom of acceding to God's timing and will in leading me through things in this life.  I've lived long enough I do NOT go hunting for more through.  If it's all the same to the Lord, I'm through with through.
Last Monday evening, we finished up a five week small-group study on Isaiah 6.  While that passage is most known for the prophet's experience of 'seeing' God and living to report it to NewsMax, we were focusing on Isaiah's 'through'.
It was not going to be pretty.  Nothing about Isaiah's preaching ministry would make Osteen glance over the fence.
"Okay, wait.  You want me to preach WHAT?  For HOW LONG?  And what's this about them being blindfolded blockheads?"
Nyuh-uh.  No multi-thousand seat stunning design from Ecclesiastical Digest.  Christianity Today never called for an interview.  No talented staff to assist.  For Isaiah, the picture wasn't looking real good.  Our consensus was that, maybe, Isaiah might've been wondering if his Horshack imitation was a tad premature.
Saying, "Pick me!  Pick me, God!" meant long decades of slogging service, telling people stuff guaranteed to put their skivvies in a knot.
It also paved the way for God to transmit through Isaiah's stolid faithfulness the most potent, majestic prophetic words ever recorded about Jesus, Israel's Messiah.
If THROUGH = HUMBLE, then THROUGH leads UPWARD in ways OVER OR AROUND never will.
---
If THROUGH = HUMBLE, then THROUGH leads UPWARD in ways OVER OR AROUND never will. 
---
Takeaways from this 5 weeks?
Living an authentic life before God is the way to see Him.  We don't know how long Isaiah preached whatever God told him to preach, but he'd been at it awhile – five chapters worth – before God ever personally appeared to his man. 
When God has something for you to be doing, trust His timing; do not mis-spend time over past failures.  I just read that phrase during quiet time this week.  It's easy to grieve over pile-ups in the past to the degree God can't get you focused on what He needs you doing from here on.  

God won't quip; He equips. 

Isaiah was seriously distraught at the close encounter of the God kind.  He'd been taught to look at God was to die,  so different is our level of existence from His.  It's like that old G.I. Joe cartoon always said:  "Now you know–and" (say it with me…

)

"knowing is half the battle!" 
Everything happening that day was specifically for Isaiah's benefit.  Think about it:  one of the immense, brilliant spirit beings who lives right next to God Himself took a break from Heaven's 24/7 P & W jam session just for Isaiah.  He's part of God's personal praise team.  Did he NEED to use tongs to take a live coal from the altar?  Why was the altar even in the picture?  Considering who and what he is, this celestial messenger could've just approached Isaiah like they do everyone else:  "NO-NO-NO.  Settle down.  DON'T be afraid."  Touch Isaiah's lips, give him a DiNozzo on the back of the head, and give him his mission brief.  Why all the imagery?  FOR ISAIAH'S BENEFIT. 

God knew what Isaiah's THROUGH was going to look like, so He offered his man the sparkling gem of HOPE. 

Israel's future looked grim because it was.  God had put up with His people's willful impudence until He knew it was time to step in.  He also knew the mission He was giving to Isaiah would get him beaten, cussed at and have vile, smelly stuff thrown at him.  God told Isaiah several times what the longsuffering prophet then told verbatim to Israel:  "I WILL BE WITH YOU."  And He was, both with Isaiah and Israel.  And God told Isaiah:  "DO NOT BE AFRAID, FOR I HAVE RANSOMED YOU.  I HAVE CALLED YOU BY NAME; YOU ARE MINE.  WHEN YOU GO THROUGH DEEP WATERS AND GREAT TROUBLE, I WILL BE WITH YOU.  WHEN YOU GO THROUGH RIVERS OF GREAT DIFFICULTY, YOU WILL NOT DROWN!  WHEN YOU WALK THROUGH THE FIRE OF DEPRESSION, YOU WILL NOT BE BURNED UP; THE FLAMES WILL NOT CONSUME YOU.  FOR I AM THE LORD, YOUR GOD, THE HOLY ONE OF ISRAEL, YOUR SAVIOR." (Chapter 43)
I know our picture of grizzled old prophet Isaiah is of a John Wayne-type of character.  He'd just about have to be.
It's also one of a humble-spirited man who knows – knows – none of it has been of his own volition or intellect.  While accepting thanks for his faithful service and long ministry, Isaiah in deep humility immediately swings around, pointing with both hands Heavenward and saying, "GOD, IT'S ALL YOU!"
There's a lesson there.  THROUGH is the way to HUMILITY and continuing usefulness to the Master.
© D. Dean Boone, October 2017