The wiser you get, the less you speak.
I read it, then reread it.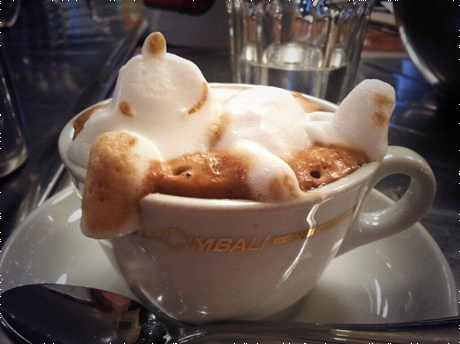 Words borne on emotion's shoulders dart quickly.  Yet because they are reactive, their effects linger in one's mind and heart long after the words themselves are gone.
Bryant McGill wrote, "One of the most sincere forms of respect is actually listening to what another has to say."
Another is learning to hear the great reservoir of Unsaid, living between the words of what another is saying.
Insight and Wisdom walk along with age and experience.  Like the greened, wind-burnished surface of an old piece of bronze hanging outside on the greying wood of a weathered fence, they give life's journey a rich patina only Time confers.  They empower us to be attuned to the frequencies of unspoken feelings.
They instruct us in being alert to the "why" of emotions that match neither the event nor subject.  They school us in learning that, even when personally wounded by words heard or said, more is often attained by silence than by adding yet more words.
To actively listen–to strive to understand–while remaining quiet is a virtue in a world madly downloading the latest app, going nowhere without earbuds inserted, tuning those nearby out while admitting unknown others thousands of miles away.
Be careful, lest in the pursuit of all others you don't also crowd God out.  Carefully, I add:  it is possible to collect, "Like", and send back out spiritually-based memes without ever allowing them beneath the surface of your spirit.
In finding it necessary to compete for another's attention, it seems to me that attention has already been withdrawn, hasn't it?  Words may assure otherwise, yet actions speak their own language.
At some point, one's witness, living and character must speak with an eloquence mere words can't hope to match, reminding us that, after all, we are not in charge.  In God's Timelessness, and according to His timeline for you and I, what will happen will; and it is pointless to try to speak over it.  "The wise measure their words." – Proverbs 10:19, The Message~~~
Our mission, then – should we choose to accept it – is to position ourselves as best we know how to align our own heart, mind and spirit with His.
The wiser I get, the more I want to relax my initial rushing thoughts and listen.  And the more I want to walk with God.
© D. Dean Boone, September 2017
If you're still stuck on Snoopy relaxing in the cup, it's due to Kazuki Yamamoto, a Japanese barista.  wereblog.com.