Any shooter knows that every trigger has its own reset point.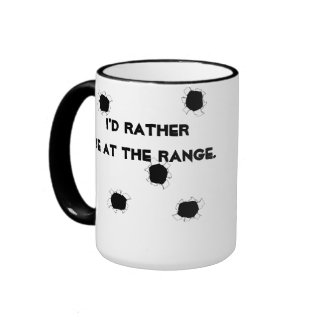 Not so fast.  Not a shooter?  Hang with me.  You should know by now that 2nd Cups are rarely what they seem; there's usually a little something for all.  Even most people who don't like coffee tend to love the smell of it.
Shooting accuracy improves as the shooter gets an educated trigger finger.  How?  Learn where the trigger reset point is on that particular weapon.  Instead of fully releasing pressure on the trigger after each shot, slowly release that pressure until you feel the snick of the trigger resetting for the next shot.
By maintaining that level of pressure instead of fully releasing it, you are prepared to take your next shot–and you are more easily acquiring your sight picture.  That round will be almost magically closer to the last one.
l experience chronic health challenges, as I know some of you do.  It didn't take me long to figure out that where one's health is concerned, there's a definite cause and effect.
Cause:  writing a chore-check marked "TO DOs" you know is too much.  Effect:  your body, mind and often your spirit stamping INSUFFICIENT FUNDS.  Yes; I'm a constant malefactor with this one.
Cause:  messing with that cute little baby elephant.  Effect:  its honkin' huge momma messin' with YOU.  There's cause and there's effect.
Cause:  sassing your mom.  Effect:  seeing your mom looking over your shoulder, and you turning to see your dad standing there, tapping his belt gently on his right leg, saying, "Forgot to use the surge protector again, didn't ya, boy?"  Cause and, ah, effect.
A psychological trigger is something that ignites a memory or flashback to an original traumatic event, 'triggered' by one or more of your five senses.  Sight and sound get top billing, followed by touch and smell, with taste close behind.
What follows a trigger is however you've programmed yourself by repeated thoughts and actions.  Physical, mental or spiritual, it doesn't take long to 'groove' your mind to the point there are certain triggers bringing almost instant responses.
Good, bad or "Meh", you know what to expect with each trigger.  Right?
TRAIN TO RESET THOSE TRIGGERS.  Though I'm approaching this from a spiritual perspective, it applies.
ONE:  OWN IT.  PROACT INSTEAD OF REACT.  Accept that trigger is yours.  A trigger presents as an emotional reaction, a feeling.  It derives from something traumatic that happened in your past.  Since it is a feeling, it can and will change if you want it. 
TWO: 

KILL, DON'T CODDLE

(

Colossians 3:5-6

).  As The Message puts it, "And that means killing off everything connected with that way of death:  sexual promiscuity, impurity, lust, doing whatever you feel like whenever you feel like it, and grabbing whatever attracts your fancy.  That's a life shaped by things and feelings instead of by God."  Sure, it's radical.  You know leaving a trigger untouched means repeated defeat in that area.  Shrugging and resignation won't satisfy even you. 
THREE;  MOVE IN, DON'T JUST VISIT.  "Let the peace of Christ RULE in your hearts . . .  Let the word of Christ DWELL in you richly . . ." (

Colossians 3:15, 16

).  Decide how you'd rather feel.  YOU be in charge.  You ultimately control your feelings; either command them or they'll run you.  To 'dwell' means a permanent move, not a two-week vacation.  Triggers don't shoot unless there's a finger pulling them.  When one pops up – and they do – think of a one- or two-word feeling you'd RATHER have than the one you keep letting push you around.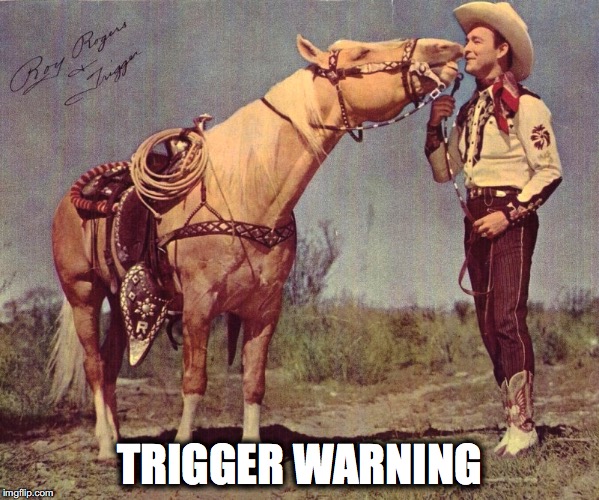 There are all kinds of triggers.  Sometimes those pressuring your spirit are harder to detect, but often more damaging.  Whatever the case, you can train yourself to reset those triggers.
"Yep.  Saw you coming a mile off.  I call 2 Corinthians 10:3-6!"  ("demolishing", "smashing", "tearing down" . . . "fitting every loose thought and emotion and impulse into the structure of life shaped by Christ . . .')
"RESET!"
© D. Dean Boone, August 2017