I am.  After 34 years of combined pastoral ministry and hospital chaplaincy, tonight at 7 PM the Kansas District of the Church of the Nazarene will confer upon me the title of Retired Elder.
"And what does that mean?  What changes does that bring?"
None.  My ministerial credentials remain the same.  We'll drive back from Garden City, Kansas late tonight and pick up right where we left off before taking time out for the ceremony.
I'll go right on teaching, singing and preaching at every opportunity.  I'll write even more.  I'll keep right on championing one of my passions, Shepherd's Fold Ministries* DAY OF RENEWAL, which takes place again this fall on Thursday, October 26 at Wichita's First Church of the Nazarene.
     "So, uh, the rest of us your age have spent, like, two hundred years working before we retired.  C'mon; give."
From high school, I began college.  When jobs were scarce and the next year was in doubt, I enlisted in the Air Force.  After ten years of military/civilian government service, we went to Indiana Wesleyan University and Wesley Biblical Seminary, Jackson, MS.  From there I began those 34 years.  In 2000-01 I took my CPE residency, chalking up 4.5 units.
"Any regrets?"
There is no greater privilege than to be doing and being what and where God wants me.  I've had the same disappointments and joys any other professional has.  Yet there's never been a dull moment, and the terrific core of people I met in each church totally overshadows anything else that might have transpired.
Having said that, I wish I could have accomplished more prior to Spring of '97 when I first got sick enough to die.  After a series of 5 thoracic surgeries and losing almost all my small intestine, I was officially disabled in '03.  I still tried to carry on limited staff pastoral duties and weekend hospital chaplaincy; yet it became clear I didn't have the stamina nor energy to maintain either.  In 2006 I had to stop.
     "So what are you doing now?"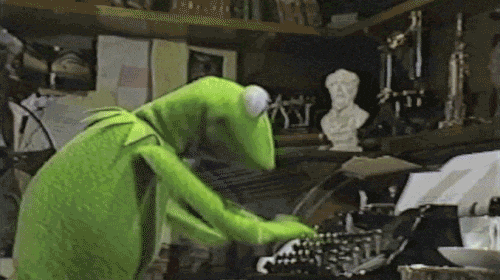 I stay busy.  Being sedentary has never been on my bucket list.  I began writing not long after the disease hit and kept me housebound.  I keep doing that, working on a book, short stories, and since 2013, maintaining this blog, www.2ndcupofcoffee.com.
notey.com
In addition, I've sung with my son in a Southern Gospel quartet, 4GRACE; done spiritual life speaking for a business group; provided pulpit supply for churches between pastors; been a special speaker for church homecoming; held special spiritual growth services; am a substitute teacher for an adult class; serve as a praise team member for regular worship; help lead Classic Worship services on Sunday nights; and assist the church pastoral staff in any way I'm able.
Brenda and I also tag-team to tell the story of my healing to church groups.
I love to putter in the yard, though this time of year is a challenge to keep up with weeds.  I walk 2 miles almost every weekday, and routinely do light dumbbell workouts two to three times a week.
In between those things, I care for our home while Brenda is working.  I'm not the best at it, but I don't mind helping.
     "If you don't mind me asking, what did you accomplish?"
With respect, none of us will ever know that until we're Home.  Some things we saw as victories turned out later to be smoking ruins, while events we thought horrendous became channels of Heaven's grace.  God's the only one who accurately assesses and attaches value to anything done here.  So I don't know.
I learned a lot about people they'd be white with embarrassment if they knew.  Truth?  Pastors know a lot more about you than you'd ever be comfortable with them knowing.  Remember:  God's men have His ear, and He theirs.  That knowledge is never to harm or wound, but it's a good idea to assume your pastor isn't the simpleton others may have told you he is.  Just sayin'.
I learned about super men and women who'd never once have blown their own horns, yet without whom few churches would exist, let alone survive.  I've observed people crowd their way into local church leadership who should never have been allowed there; and I've known many too humble to step forward who should have been there.
There is one thing Brenda and I accomplished.  Raised in Christian homes and always active in our local churches, we were sensitive to God's leading from the day we married–and remain so.  We'll leave our record in God's hands, for we know we're only one more couple who answered the call to become one of God's many pastoral teams.
Yet we were and still are committed to following wherever we believe God's leading.  It's our opinion that is what God most wants from us.
Obedience.
It has been and remains my honor to serve Christ and His church.
© D. Dean Boone, July 2017      * www.shepherdsfoldministries.org