Psalm 94:12-13, 18-19 puts it like this:  "Blessed is the man you discipline, O Lord, the man you teach from your law; you grant him relief from days of trouble . . . When I said, "My foot is slipping," your love, O Lord, supported me.  When anxiety was great within me, your consolation brought joy to my soul" (NIV).
The Message says it thus:  "How blessed the man you train, God, the woman you instruct in your Word, providing a circle of quiet within the clamor of evil . . . The minute I said, "I'm slipping, I'm falling," your love, God, took hold and held me fast.  When I was upset and beside myself, you calmed me down and cheered me up." emphasis mine
The longer I live and the more I observe people, the greater I appreciate this concept of "A Circle of Quiet within the clamor of evil."  A peaceful, serene oasis in the median of this life's surging expressway.
The saying is, if you can remain calm in the midst of all this turmoil, you obviously don't understand the situation.  Full disclosure?  There are a significant number of situations in this life about which I am clueless.  Being a recovering perfectionist, that used to gen up feverish anxiety in me.  Had to keep every one of those plates spinning.
Now?  I am finding joy in recognizing how many plates are not mine to spin and never picking them up in the first place.  Granted, it's a work in progress.  Yet I'm cheerful in constantly working to not make unwise, rash commitments.  There are well-intentioned others who will overload me with tasks they'd love for me to do.  "You're just the one to ________.  You're so gifted that way!  A natural!"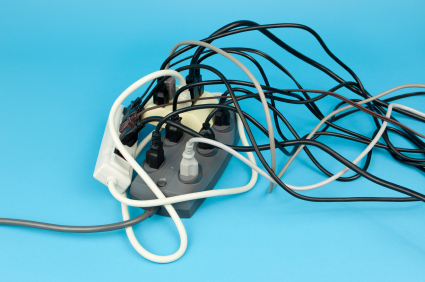 I know my health and wellness depend on controlling each day's 'to-do' list.  I know my body's signals better than anyone, even those who know me best.  My task is to be attentive, for I tend to push the boundaries.  Wise is the Dan who knows when to lovingly, yet firmly say 'no'.
I know my inner peace and spiritual gyros need to constantly be aligned with God's best for me.  I can't know what that is each morning unless I lovingly push away all people and things that intrude and step inside, shutting the door.
Within my Circle of Quiet, there is only room for
situations God knows require my attention.

solitude which allows my mind and spirit to peacefully flow, syncing with His.  

the written Words of the Living Word, none other than Jesus who is The Christ, God's Son.

a writing pad to make notes about all the things God reveals while I am at peace and listening.
A mentor once showed me something I now often use.  When confronted by agitation and anxiety, whether inside or out, he said to hold out my hand and make a fist with fingers pointed upward.  "My closed fist," he said, "means despite my claim to be God's and walking in His peace, signified by my fingers pointing skyward, I still want to manage all this stress and discord that's swirling around me right now."
He sat there quietly, letting me absorb how I looked with my outstretched hand, fist closed.  He knew I was mentally checking off every item on the growing list of indignancies and things I just knew I could do better if they'd just listen to—
"Whenever you're ready to stop being God and trying to control everything and everybody around you, slowly open your hand and let it relax.  As you do, release ALL of those things to the only One capable of handling those situations."
Then he pounced.
"When your hand was closed, even pointed piously upward, were you in any position to receive anything from God?"
Unfair.  Unkind.  Cheap shot.  Snicky, even.  I squeezed the word through my clenched teeth like cottage cheese through an old piece of screen.  "No.
"Look at it now.  Are you now able to receive from God anything He knows you need?"
As I nodded, so did he.  "Now, your hand, heart and spirit are open and relaxed, able to receive from Heaven.  You can even feel the difference, can't you?"
I sat pondering, then dared to ask.  "How often do you need to do this?"
"As often as I catch myself trying to take things back into my own hands."
If you need me, check with me a little later.  I'll be in my Circle of Quiet clubhouse.
Hmmph?  The password?
Oh.  Right.
"Coffee?"
© D. Dean Boone, July 2017