"I'd be more open to being a Christian if I saw more who call themselves that acting like it."
I know.  We're all a bit weary of everyone's excuses for playing fast and loose with their souls.  After all, we likely used a bunch of 'em ourselves before realizing the true dimensions of God's love and making Jesus Lord of our lives.  I still think we ought to make a Handi-List of nonbelievers' excuses by just numbering them.  This one's somewhere around #17, I think.
I think I've missed experiencing The Passion of The Christ just once since it's release on DVD.  This year, 4 things grabbed my thoughts that swirled like iron shavings following the magnet on that game we used to buy at Woolworth's.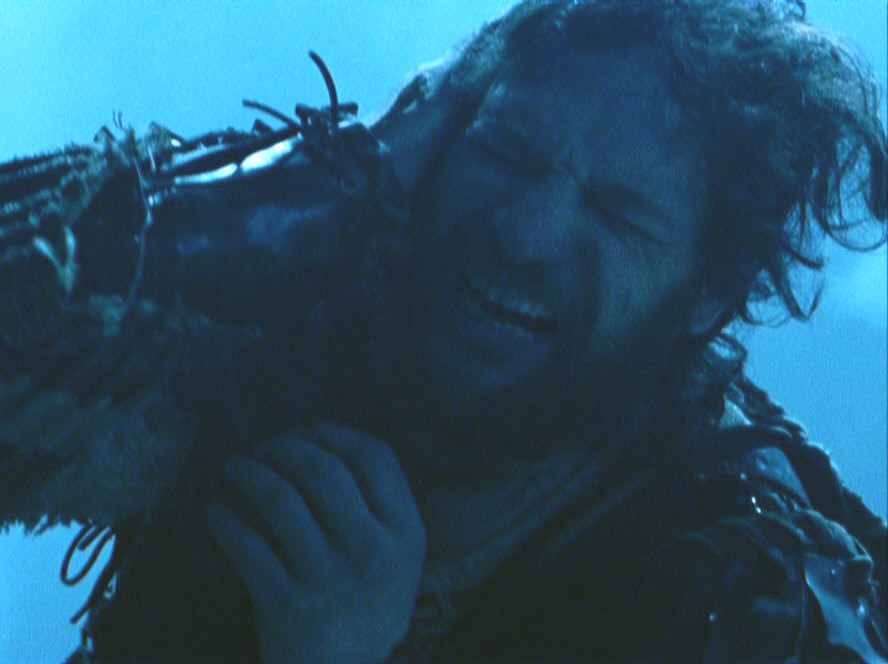 Jesus stopped Peter and the other ten from fighting off the temple guards, even healing the severed ear of Malchus.  But He did not stop the guards from strenuously retaliating.  LESSON:  Just because you're a Christian, don't expect to escape trouble if your brash tongue and rash actions cause it.  Before grabbing a tiger's tail, you'd best have a plan for dealing with his teeth and claws.
Judas kept rubbing his nose as if dealing with a persistent itch.  He even scrubs his face with the rough leather of the bag of silver coins.  LESSON:  Open rejection against Jesus is not a mere lifestyle or wardrobe change.  Not something of which you can have a little less if things get a little too 'reLIgious', like choosing the low-carb plate after major snarfing the day before.  My father-in-law had a message printed on the reverse of his business cards:  "If we meet and you forget me, you've lost nothing.  But if you meet Jesus and forget Him, you've lost everything."
Even Barrabas was sobered, taken aback when he looked Jesus in the eye.  It didn't last any longer than it took to get back with his best buds.  LESSON:  Seed and sower.  Coming face to face with Jesus impressed everyone He met.  Yet with no spiritual roots, no personal relationship, Barabbas disappeared into history's trash folder.
Crowds are toxic.  They often become mobs with little or no incentive.  Once people step across the line and start openly ridiculing Jesus and profaning His name and work, they don't stop on their own.  It's a serious matter; they keep going from bad to worse.  LESSON:  I wonder what some of those sneering, foulmouthed men who momentarily stepped off the curb to whack Jesus's lacerated back, spat on Him or tripped Him thought when they breathed their last Earth air and found themselves face to face with—    
"Okay, wait!  You're not—–?"
"Mm-hmm.  I AM."  In my imagination I hear those two little, impossibly-immense words ringing, resonating across all God's created Universe.  I believe whenever Jesus speaks those words, every living soul from Hell's deepest trenches to Heaven's highest spires is able to plainly hear them.
As the ending credits rolled, it hit me again:  this is a commemoration of an historic event that's already happened.  Though we'll portray the emotion, the gruesome reality and the stunning realization of all that is Resurrection Sunday, it's a done deal.
And I believe that Jesus IS The Christ, the promised Messiah.  I have made Him Lord as well as received Him as my Savior.  And – A.N.D. – I believe He is the King of Kings, who will one day return as unexpectedly as He arrived the first time.
I commend Him and His Word to you.   His people, too.  They're a pretty cool crowd to hang with – and Eternity's going to be a real blast!
© D. Dean Boone, April 2017