"What do you do?"
"I'm a writer."
"Oh-h-h…"  (Glancing at the ever-present cell phone) : "Wow, would you look at the time.  Gotta run.  Catch ya later, okay?"
Writers are always jotting ideas and thoughts down in something – in my case, usually a notebook.  Anything can trigger an idea for writing seeds.  Snippets of conversation.  Billboards.  TV commercials.  Sermons.  The turn of phrase by another writer.  Catchy Facebook memes.  A picture somebody sends you . . .
Seeing that middle-distance unfocused glaze in a writer's eyes can send some folks into conniptions.  Makes 'em nervous, I guess.  I've never yet written personally and identifiably about anyone without first securing their permission.  That doesn't seem to matter.  To many, to be identified as a writer is to become 'one of those'.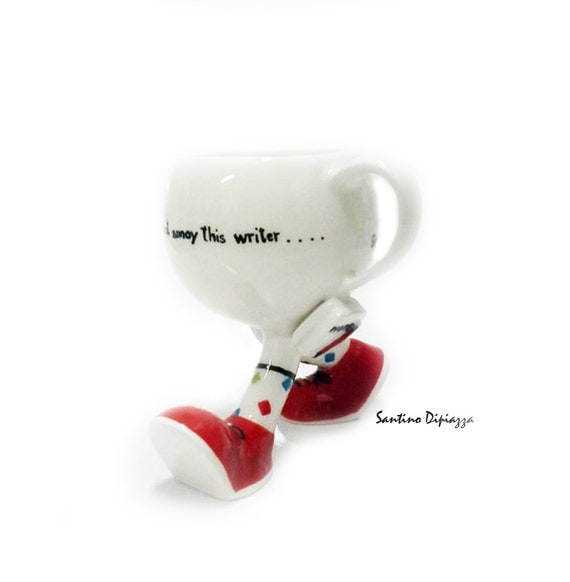 Writing is a lonely profession.  It is a time- and energy-consuming effort unappreciated by all but those who dare to do it.  Being a successful writer, then, takes more diligence, not less.  Long hours of each day are spent in creative solitude reading, thinking, praying, discerning, composing and editing.  Coffee.  Definitely coffee.
Dozens of notepads overflow with quotations, notes, thoughts, seeds and ideas.  And that all exists before you ever see a word here.
"Wait.  You said lonely?"  Sure.  I can get all kinds of great ideas in a crowded room, a hectic office or on a busy street.  Food court in the mall.  Sitting in an audience prior to opening curtain.  Standing in line at the tag office.  "10-items-or-less" at WalMart.
Focusing on how to make those ideas spark and pop for you?  That's done when I'm alone.  That's why it means so much to me to know you're there.  You could be reading anything by anybody.  That you choose to make time for my posts, my devotional thoughts and the occasional short story that hopefully leaves you hungry for more means much to me.
Occasionally I receive feedback from something I wrote to encourage somebody.  A couple months ago I got word that a man whose life and work had influenced me was facing serious health issues.  I messaged him privately with some words of encouragement, knowing the combination of his physical concerns coupled with his busy career likely meant I'd hear little or nothing back.  That was okay.  My work is to be a master encourager.  The responses are great, but one learns not to wait around on them.
I was surprised when only a day went by before my friend sent me a humbling response of gratitude.  It caught me by surprise and warmed me, for it came during a time of testing and physical challenge.  I meant to get back to him and tell him that his message came just when I was wondering if my efforts to write encouragement into others' lives were making any difference.
I got busy, as we all do, and didn't get back to it.  It's going to be a little longer before I can do that, though.  I received word this morning that my friend transitioned from Here to Home sometime during the last couple of days.
I'm glad God's been helping me develop a naturally-inquisitive, creative mind into an instrument He uses to lift and encourage others.  Sure, it'd be nice to be the life of a party once in awhile.  To be chosen first or second instead of when nobody else is available.  To be sought out without first having to seek another's attention.  Nobody I know likes having someone they know walk right past them to excitedly greet somebody else just behind them.  Introverts will get this.  But, then, introverts get a lot.  It's why many of us become writers.
"So, is the loneliness, the intentional solitude worth it?"
Yes.  If the harvest of the literary seeds I plant daily consists of strength, inner light, empowerment and encouragement for others?  If something I write strikes a spark that sets the spirit of another ablaze with renewed passion for their life's work?  If my stories soften the armored shell of damaged hearts and allow love's healing flow to soak through again?  If my words  gently lead readers closer to the One by whose healing, and in whose name I do all this?
Yes.  It is worth it.  And I'm glad, reader, that you're there.
© D. Dean Boone, March 2017