I say, "More things are wrought by prayer–"   And you finish with, "–than this world dreams of."
I awoke early this morning with someone on my heart and mind.  That always means God is directing some of His spiritual warriors to pray for that person's need, strength, help, provision, faith and Christian witness.  I know that because I've compared notes often enough after the fact to know:  God lays such prayer missions on a team of men and women, local or anywhere in the world, whom He knows will stop what they're doing or get up and pray.
Usually I don't know for whom I'm praying; just that a brother or sister somewhere is facing some giant and needs some other believers to have his or her back.  In this case it was a blessing to attach a name and face to God's request to join a small team of spiritual warriors in this person's behalf.
As part of this unknown team, it is always my privilege to do so.  The sleep lost is more than made up for by the stimulation of being used of God for another.
And so, dear friend and Christian colleague with whom I worship every Sunday that we're both there, I'm honored to have your back in whatever threatens your body, mind or spirit.  God heard, sent out the call, and the answers are on the way.
For the rest of you reading this, I thought it might be nice for you to know from whence the quotation derives.
 Then loudly cried the bold Sir Bedivere: "Ah! my— Hey!  Where do you think you're going?  Bring that coffee cup back over here, let me refill it, and let's share a little couth.  'Kay?  Let's try this again.  Then loudly cried the bold Sir Bedivere: "Ah! my Lord Arthur, whither shall I go? Where shall I hide my forehead and my eyes? For now I see the true old times are dead, When every morning brought a noble chance,      And every chance brought out a noble knight.  Such times have been not since the light that led The holy Elders with the gift of myrrh. But now the whole ROUND TABLE is dissolved Which was an image of the mighty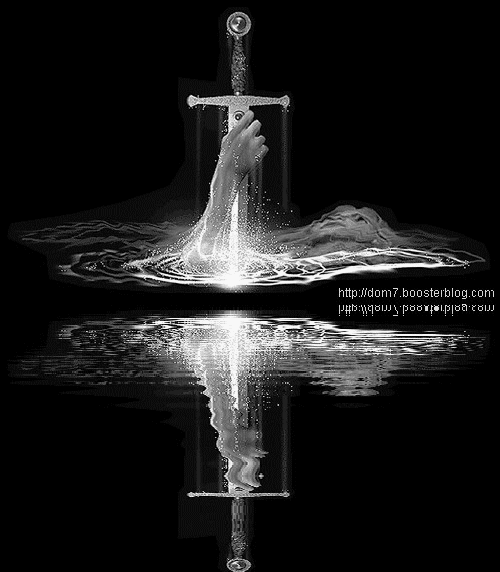 world; And I, the last, go forth companionless, And the days darken round me, and the years, Among new men, strange faces, other minds." And slowly answer'd Arthur from the barge: "The old order changeth, yielding place to new,      And God fulfils Himself in many ways, Lest one good custom should corrupt the world. Comfort thyself: what comfort is in me? I have lived my life, and that which I have done May He within Himself make pure! but thou, If thou shouldst never see my face again, Pray for my soul. More things are wrought by prayer Than this world dreams of. Wherefore, let thy voice Rise like a fountain for me night and day. For what are men better than sheep or goats     That nourish a blind life within the brain, If, knowing God, they lift not hands of prayer Both for themselves and those who call them friend? —from an exerpt of "Morte D'Arthur", Alfred Tennyson, 1809-1892 from Poems, 4th edition (London:  Moxon, 1845).
Unless you've read this entire poem, you don't know how often Bedivere tried to throw Excalibur back into the lake.  The poem is lengthy, written when people took time to think about what they were writing, and even more time to read.
Hm.  There's a lesson there that goes along with front porches, patios and, of course, good coffee.
© D. Dean Boone, November 2016