"You just had to go there?  The whole Halloween shtick?"
I'm a writer.  I find inspiration in just about everything.  I'm ghoul that way.
"Ho-kay.  What's bubbling over in your mind this time?"
Why, thank you for asking.  Why, um–why did Isaiah stipulate a borrowed tomb (53:9)?  All four gospels affirm it.  Matthew says Joe of Arimathea put Jesus's body in his own tomb.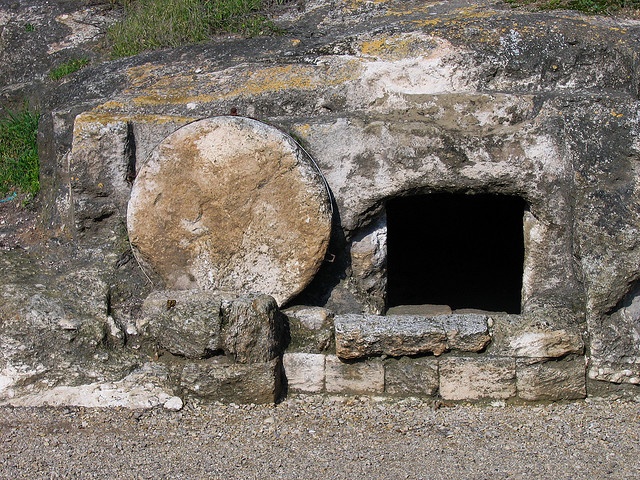 Who borrows a grave?  More important, why?
Answer:  He only needed it for three days!  No matter who sneers and attaches labels, God had this plan in mind all along.
I wonder how Joe felt after the Resurrection every time he was walking in the garden with a friend and showed them his tomb?
"Only one previous tenant, but he didn't stay long."
"M'kye.  So what's with the colored flashing thingie where the name's supposed to be?  I've never seen anything like it."
"Oh, that.  Well, a writer friend from a couple millennia in the future thought it would keep me from needing a stonemason again.  See, how it works is . . ."
Now, if I can just get Ralph to stop playing with it.  I ask you . . .
© D. Dean Boone, October 2016