Cats don't know the script.  If they did, it wouldn't matter because cats can't read.  If they could, it wouldn't matter because cats are fickle.  They have an annoying tendency to do what they want.
People are the same way.  People choose.  Rarely do they follow your script.
The aging CEO chose his successor by giving all his ambitious candidates a seed to plant.  After a year they were to bring back whatever they'd grown.
1 year later . . .  All but one – Jim – brought back beautiful, green, lush trees and plants and flowers.  Jim only had a pot of dirt.
"Everyone?  Jim's your new CEO."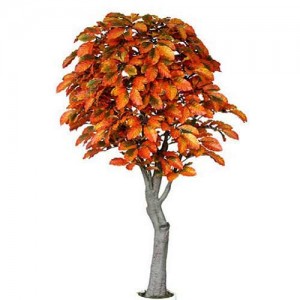 He'd given them boiled seeds that could not grow.  When nothing grew, each of the others substituted another seed.
The canny leader told them, "Jim was the only one with the courage and honesty to bring me a pot with the seed I gave him in it. He showed us all that he has the honesty, goodness, humility, perseverance, wisdom, and ethical and moral fiber to lead this company!"
The others were sorry and vowed from then on to do better.  Whether true or not is unknown.  The lesson is inescapable:  you may wish with all inside you for things to be different and from that point you may in fact work for positive change – but consequences last.
Be careful what you plant now;  it will determine what you reap later.
© D. Dean Boone, September 2016