Being 'in the moment' is going away, and you're helping make it happen.
Growing up, I was used to seeing my mom and dad stop and visit for a few minutes with just about anyone.  Farmer's Market where we got produce and bread.  Chin's Chinese restaurant where we'd eat once or twice a month.  Safeway and the little health food store where we did our grocery shopping.  The chicken farm where we bought our eggs.  Anybody Daddy worked with from McNary Dam.  Church.  Neighbors . . .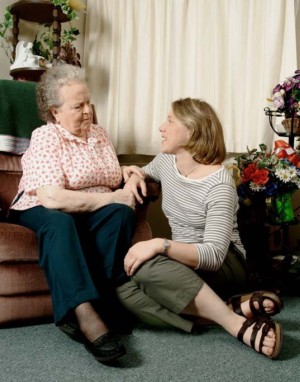 As years go, those did.  At the time I groused about having to stand around waiting, yet now as I look at virtually everyone I see electronically cocooned in the clutches of their smart phones or iPads or laptops, carelessly isolated from living, breathing, thinking people only a few feet from them, I think we spent those conversing minutes well.  Just this morning I saw a commercial advertising a diet plan which included "at no extra cost" a Fitbit-wannabe "that even receives text messages". 
Really?
As if there aren't enough ways to completely ignore one another.
Oh, yes.  There's absolutely a cost I believe to be incalculable if we don't control our habits.  Social skills, like any other skill, require practice.
David wrote in Psalm 90:12, "Teach us to number our days right . . ."  Pulling out my trusty Message, here's how it says that:  "Oh!  Teach us to live well!  Teach us to live wisely and well!"
Read Ecclesiastes lately?  "There's a time for everything . . . .  Yes, there's a right time and way for everything, even though, unfortunately, we miss it for the most part.  It's true that no one knows what's going to happen, or when.  Who's around to tell us?" (3:1, 8:6-7)
James agrees in the New Testament:  "You don't know the first thing about tomorrow" (4:14).
We don't remember the days; we remember the moments.  And it's priceless moments we're wasting as we sit right next to or across from flesh-and-blood people whose stories and life experience would stun and fascinate.  Yet they'll go unknown, for we are e-connected to somebody else, somewhere else.
Neither shame nor criticism long works, for the pull from Pullman or the answer from Anoka or the news from New Orleans is too strong.  Oh, and there's one more birthday wish from Birmingham!
So, what do we do–all of us?  For we all are culpable.  Well, in sifting through some writing challenges, something came to mind.  How about this scenario . . .
Go to Panera; Peets; IHOP; Scooters–anywhere that sells good coffee at a reasonable price.  Watch for somebody getting in line who looks interesting, and preferably over 50.  Manage to be close enough to say, "I'm getting his/hers, too."  When they're startled and look around, say it.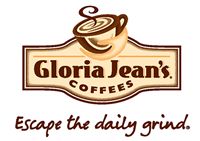 "My name is _____ and I'm weaning myself from texting somebody somewhere else when I should be listening to someone right in front of me.  I enjoy listening to other people's experiences and stories.  I'd love to hear part of your story.  To prime the pump, if I were a movie producer and wanted to make a screenplay of your life, who would you cast as yourself and why?"
You might get brushed off or looked at funny by a few.  Yet I think you just might start something and help get our culture moving back toward involvement with one another instead of depending on orbiting satellites to support our conversations.
That's my suggestion:  talk to each other and let your phone primarily be your phone.
You and your story are far more interesting to me than your phone and its story is.
No aging Nokias nor flip-phones were damaged preparing this post.
© D. Dean Boone, June 2016