"Me first what?  Kinda early for games, but I'm in.  Let's see. . .
I get to choose breakfast
First dibs on the bathroom
You're holding the door for me.
Oh, no, wait!  I get to choose the first table game we play tomorrow night.  Am I right or what?
Um. . .  a little help.  Me first—  ?"
With respect, I wasn't talking to you.
Ever notice how often deep thoughts derive from unlikely places?  What's with that, anyway?  For me, it's my shower.  Maybe it has something to do with slowing down during your normal morning ritual long enough to think, to ponder, to listen while scrubbing and feeling the warmth soaking away the sleepiness.  Whatever it is, it seems as though there's some kind of Celestial pressure pad on the floor of my shower connecting Here with There.  The minute I step in there, more than water begins to flow. . .
I remember a professor who was talking about the Holy of Holies in the Old Testament wilderness tabernacle.  Discussion followed as to what something that dry and dust-blown could have to do with us now.
I've forgotten his name through the intervening years, yet I've never forgotten his response:  "You must establish your own Holy of Holies where you routinely meet God while keeping all other voices and distractions out, no matter who they are or what they mean to you.  It can be anywhere.  But you must have one to grow in grace."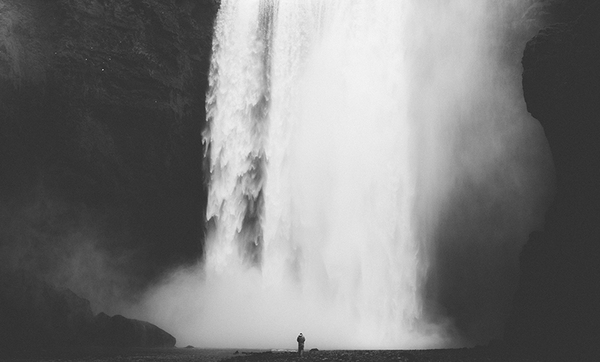 Of course I don't remember it word for word, but that's the gist of his wisdom.  I'm finding more and more that whenever I'm willing to shut up and listen, God is always willing to meet me wherever I happen to be.
That includes my shower.
I was talking to Him this morning.  I was reassuring Him and reminding myself that He, God, is first.  His desires, His Plan and plans for me throughout this second half of my life.  His values.  His Word and words.
None of that will make sense to you unless you understand how often I've toe-tested the "ME-first" waters.  You know–where God steps back, folds His arms, leans against a galaxy and says, "You're welcome to try.  Give it a shot."
What's that?  "That can't be good"?  Right you are, Bert.
It wasn't.  Magnificent, shiny FAIL.
Sure, I have my own preferences, ideas, goals and dreams.  And based on the steady thread of promises in the Bible, I've every confidence that if I remain focused on Him and make my main goal to please Him, He'll help me attain the personal and spiritual excellence in this life that is the desire of my heart.
I agree that if I don't plan my own life around working toward my dreams, I'll wind up helping someone else attain theirs.  I'd much rather put thought, resources and energy into attaining my own dreams.
I want to make sure, though, that those dreams and the way I realize them are all filtered first through His immense mind.  I want to always be partnering with God throughout this life, feeling the constant, uninterrupted flow of the Universe-wide orbit of the Holy Spirit's glistening creativity and thought.
Of course I listen to the counsel and ideas of those closest to me.  I  weigh the opinions of those I love and who love me.  Of course I want to please them.  They, however, are not my primary interest.
God is.  Where people have failed, He never has and never will.
I can't do this without Him.
More to the point, I will not.
In every situation, no matter what or for whom, I will always be looking up and out into God's face, repeating this simple affirmation.
"YOU FIRST."
© D. Dean Boone, April 2016