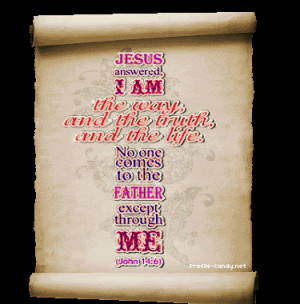 These are not my words.  Jesus said them about Himself, and for us.
He knew if there was a bare smidgen of wiggle room we'd go hunting for it, because even with this unequivocable truth, we've still gone hunting.
It's always made more sense to me to just take The Creator's word for it rather than live my life with a edgy sense of foreboding that what Jesus said here just might be the truth.
I accept Jesus, the Christ, as the sole access to The Almighty.  He paid an impossibly high price to claim that right.  I'm paying a ridiculously low one to receive its benefits.
This Easter, I commend it and Him to you.
© D. Dean Boone, March 2016