The famous theologian Ernest Hemingway said, "There is nothing to writing. All you do is sit down at a typewriter and bleed."
So I do.  I sit down at my keyboard, day after day, struggling to bleed onto the page – okay, monitor screen – in such a way that you get where I've been, am now, and especially where I'm headed.
The task of writing a book is unlike any challenge I've yet faced.  And to write one stuffed with intensely personal experiences, feelings and thoughts?  That's where Papa Hemingway's bleeding comes in.
I don't bleed all over the page every day.  I cannot.  The memories of highs and lows, often in the same hour, make Kansas City's Worlds of Fun roller coasters The Mamba
and The Patriot
seem like piddling around with Play-Doh with a friend's 4-year-old.
So to help in this book writing process, I occasionally get serious and add a few paragraphs to remind you:  I have a rollicking, joy-filled sense of humor that's apparent in my writing; yet the experiences about which I write in preparation for creating a book about my healing journey are deadly serious.
In this post, then, I write not only for me, but for every giant I know who daily grapples with a chronic, hidden illness.  These men and women – and kids – are tougher than Army Rangers and more enterprising and resilient than roaches.  They fight a largely-unseen enemy who is mercilessly implacable in its attacks.  And most of the time, you could be sitting right next to them and never know how desperate a battle they're fighting.
The only way to truly tell is to look them in the eye.  There you'll find the steely, calm gaze of a veteran of thousands of sneaky, stealthy attacks intended to maim or kill.  These giants are the kind of people who instill courage in those around them – if they stop fighting long enough to tell you their story.
This, then, is a free-writing tribute to every one of us who lives with a chronic illness and habitually overcomes its effects.  Giants like this are champions in every sense of the word.
---
"Don't tell me what I should be doing.  Living with a chronic illness takes time and a flexible spirit to navigate, for every day is a different adventure.  Be patient with me, but don't presume to know how I feel.  You don't.
"I have an invisible illness.  Each day is a constant battle to embrace life with death always peeking around the corner.  It's choosing to live in hope when things seem hopeless, a constant struggle to know when to push on through and when to rest.  I don't always call it right, and that's why you'll sometimes find me doing what looks like nothing:  what I'm actually doing is willing my zero-energy body to forgive my incursion into no-man's land.  It's not "doing nothing".  It's recovery.
"I don't give up.  I just start again.  Living with a chronic, invisible illness can be and often is mistaken for laziness or a lack of will.  Often others misunderstand my lack of enthusiasm for this or that activity.  I don't blame them, but I don't allow them to order my day, either.  I'd love to rock climb with a doctor friend or sky dive.  I've always wanted to fly, and I love strapping on our little red Mustang Cobra.  Trust me:  it's no lack of enthusiasm.  Yet I remember the eerily silent, calm feeling of part of my body being dead, so common sense often has to trump my desire for fun and adventure.  There are days when mowing the lawn and taking a shower exhausts me.  It takes too long to try explaining, so I simply take care of myself and hope those closest to me understand.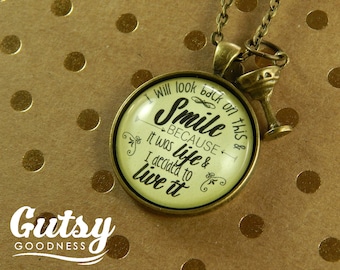 "I choose to live defiantly hopeful.
"Dealing with the effects of a chronic illness takes more than a good, positive attitude.  Believing "Every day in every way, I'm getting better and better" does NOT change the facts that your body, mind and spirit are forever altered.  Positive thinking may not change your circumstances, but it does help change your outlook.  Thinking good thoughts is a powerful way to learn to deal with invisible illness.  They do not change its effects on you.  You can feel like a smoking pile of burnt leaves while having a champion winner's attitude.  The facts of your illness or disease can never change, but your thoughts and attitudes about it – and your determination NOT to make all around you miserable but to lift them up – are always-always-always YOUR CHOICE."  — © D. Dean Boone, 2015
---
Pray for me as I write.  Not everything is bookworthy; often as not several thousand words will wind up highlighted and deleted.  Yet I will finish the task.  This volume about my journey of healing and restoration is just the first.
You see, I keep getting bugged by readers about when I'm going to write one about Granger.
We'll see.  Until then, you'll have to enjoy the occasional short story featuring him and his trademark multidimensional adventures.
You other giants out there?  I admire you!  You're part of the reason I keep fighting, persevering and with God's help overcoming.
You ROCK!  Keep it up.  I need your inspiration!
© D. Dean Boone, February 2016