My mother's parents.  Those were their names.  Kitty Jane Kingsland and Joel Clyde Wise.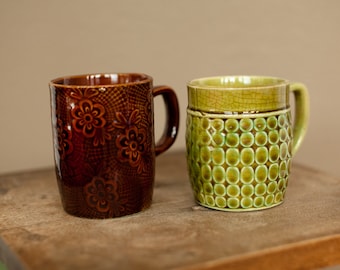 Grandpa Wise was a big, strong man with a mercurial temper and a wide mean streak, an old railroader from a hard-drinking family, all of whom were incredibly gifted with making music.  Much of our family's musical acumen came through his genetic offering.  With his sons and daughters he played in a dance band, all of them playing multiple instruments and singing.  When a stringed instrument broke, he and his brothers took it apart, found or shaped a new piece, and repaired it.  His shop always fascinated me; there were parts of violins, guitars, banjos, mandolins and pianos all over inside it.
There was little Grandpa set out to do that he did not accomplish.  He set out to lead his children in drinking and partying, and his sons and all but one daughter dealt with and died from alcoholism and the ravages of such a lifestyle throughout their years.  The daughter who refused was my mother.
Grandma Kitty was the stabilizing influence on Grandpa and the rest of their roistering family.  Mother credits her mom with helping her steer a different life course than her siblings.  The only memories I have of Grandma Kitty are the few stories my mother told me about her calmness and kind spirit.  She died of complications from both diabetes and cancer before I was born.
A family's genealogy is a fascinating walk through real history.  What I've been able to piece together about mother's parents is no exception.  Increasingly, my interest has veered away from other details and focused on their spiritual lives.  As colorful a figure as Grandpa Wise was, even after remarrying Grandma Mary Ann, to the best of my understanding he never held God, Christ, the Bible or my mother's strong personal faith in anything but sneering derision.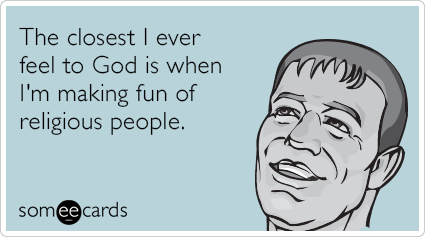 Barring a last-microsecond appeal, Grandpa Wise died as he lived.  On the way through the kitchen, he took three tiptoe steps and dropped face-first from a massive coronary.  And though Grandma Kitty was such a sweet, caring woman I never remember Mother speaking of her accepting Jesus Christ into her heart.  All I know to do is leave that with God.
Yes, I know this is all depressing, but I'm not done.  Having experienced what I just told you, I want my grandson and granddaughter to never have to guess about their mother's parents' eternal destination.  "Poppy " and "Grammy" have consistently lived authentic Biblical Christian lives before them when it's been well-received and when they couldn't wait to boogie.
When Matt and Morgan in adult years type, "Daniel Dean  and Brenda Ellen", I'd like for them to think of Jesus.  Nothing else we'll ever have done or been in this life will amount to navel lint compared to having led our grandchildren to altars where they've wanted to pray.
Guarantees?  Only on God's side.  They'll need to make their own choices as must we all.  Yet the memories I want them to have of Poppy and Grammy are those of a man and a woman who openly, willingly, prayerfully dared to exemplify Christ before them.
Such is a legacy this grandfather is proud to own.
© D. Dean Boone, January 2016