Everybody's wracking their brain to come up with something unique with which to challenge everyone else while 2016 is still in diapers.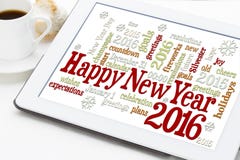 I'm not.  I was grazing through resources, reading and mining this or that when I found a terrific, thoughtful statement by someone I've never met that jarred my soul.
Think about it. I'm a man who spends the best and brightest hours of my days locating, rearranging, writing and sending out encouraging material to anyone within eyeshot.  Email, blog, Facebook, by phone or in person–I know the value of hearing or reading something from another that's powerful enough in its effect to give me a gentle shove toward being and doing more to achieve excellence in my personal and professional life.
It's noteworthy when it happens to me.
What I read first slowed me down.  I hesitated, casually mulling, then squinched my eyes, shifted into Reverse, backed up and read it again, this time with my mind focused on it.
I sat there.  Then backed up and again reread it, this time with my mind and my hungry, thirsty, discerning, questing spirit lasered on it.
Coffee.  Sitting and pondering requires hot, fresh java.  Sit and ponder I did. . .
I know you've hit stale times when it felt pointless to keep going.  You felt like the music had stopped and you didn't have a song any more.  We all do.  And we all know it's not the events nor circumstances because they have zero control over you–unless you give them the right to override who you are being and what you know you need to be doing.
The tipping point?  It was the counsel of another, known or unknown to you, who stood up in the stands and began cheering for you, wasn't it?  "I BELIEVE IN YOU!  I'VE BEEN PRAYING STRENGTH AND WISDOM OVER YOU!"  If you know them, they probably did say those things and a lot more.  If you don't, God translated it and somehow got it to you.
Either way, it got you up off your butt, looking ahead with courage instead of whimpering and staring around or behind you.
Well, that's what this did for me.  In considering 2016 and what God has in mind to be doing in and through me, I'm giving this serious attention.  After all, it's a nice thought but it won't happen if I sit on my hands and wait for it.
Ready to read it for yourself?  Oka-a-ay…  Be ready to reach down inside and be confronted with some stuff that God knows you've left there too long.  If you take this seriously, it can help bring out the you that's been hiding and bring some positive changes in you.
Here's today's gift of encouragement to you:
"May all that has been reduced to noise in you become music again."  – Crystal Hoskinson
© D. Dean Boone, December 2015