I wondered.
Is this it?  Am I done here?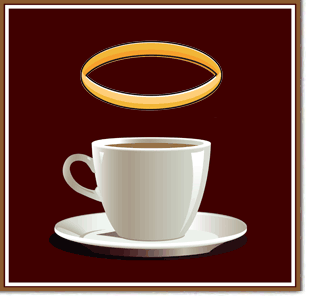 Do I die largely unknown in a soiled and checkered little town whose past glories could not cover up its present sordidness?  Does the earthly part of what's left of me lie in dank oblivion in the boot hill of a tiny, easily forgettable place too mean to die, too corrupt to live and too stubborn to grow?
After investing long years following God's call into ministry, moving my family, leaving comfortable means for uncomfortable dependence, preparing, learning, loving, caring, listening, giving, intervening, arbitrating, counseling. . .
Is this the crowning glory of 13 years of pastoral ministry?  This?
Can I depend on all those neat promises about nothing happening but what God already knows about; and all those rotten things suddenly happening in my life are somehow working together for my good?
Really?  No disrespect, here, but–    really? 
Can I put my full weight on God?  Depend on him to deliver when it seems like I've somehow been unceremoniously slingshoted into what looks like "I'm Not Coming Back, Am I" land?
Well?  I wanted some answers and I was in no mood for polite, doe-eyed, bliss-soft-spoken reassurances.  No lotus position.  No Kum Ba Yah.  Actually, I didn't have time for any of that.  I was dying.  I needed to know what worked, what didn't work, and what didn't matter.
This was the sharp-edged, pointy end of faith.  Not pretty nor stylish.  Just gritty and real.
I turned to the only source I know where God answers when I can't hear His voice; I wasn't looking for diffused light, choirs singing or halos.  I needed some brutal truth to slice through all the nice religious rhetoric like my big, sharp chef's knife makes quick work of a fresh pizza.
I needed real.  I needed it fast.
Okay, Paul.  You're up.  You've been up against 'dead' several times, so talk to me.  You got one chance, buddy.
I'm so grateful to Christ Jesus for making me adequate to do this work.  He went out on a limb, you know, in trusting me with this ministry.  The only credentials I brought to it were invective and witch hunts and arrogance.  But I was treated mercifully. . . .  Grace mixed with faith and love poured over me and into me.  And all because of Jesus.

Deep honor and bright glory to the King of All Time–  One God, Immortal, Invisible, ever and always.  Oh, yes!  (1 Timothy 1:12-14, 17)
Huh.
So, David.  You had Death's greasy, septic claws stretching for you a few times, too.  What do you got?
Thank you.  Everything in me says, "Thank you!"  Angels listen as I sing my thanks.  I kneel in worship facing Your holy temple and say it again:  "Thank you!"  Thank you for your love, thank you for your faithfulness; most holy is your name, most holy is your Word.  The moment I called out, You stepped in; you made my life large with strength. . . .  And here's why:  God, high above, sees far below; no matter the distance, he knows everything about us.

God, investigate my life; get all the facts firsthand.  I'm an open book to you; even from a distance, you know what I'm thinking.  You know when I leave and when I get back.  I'm never out of your sight.  You know everything I'm going to say before I start the first sentence.  I look behind me and you're there, then up ahead and you're there, too—-your reassuring presence, coming and going.  This is too much, too wonderful—-I can't take it all in!

Is there anyplace I can go to avoid your Spirit?  To be out of your sight? . . . .  You'd find me in a minutes—-you're already there, waiting!  It's a fact:  darkness isn't dark to you; night and day, darkness and light, they're all the same to you. (Psalm 138-139)
Double huh.
It's been 18 years since that first flurry of ER/cutting and gutting/waiting to die.  Considering we'd been told that even with me slurping Steak-In-A-Bag by Hickman catheter 24/7 we shouldn't plan on me living beyond 2 years, maybe 5 tops, I came to a conclusion.
When God steps in, He does whatever He wants, however He wants to do it.  He just gets down to it.  Doesn't matter whether you or I understand how He makes it happen.  When God speaks, everybody listens, even E.F. Hutton.
And when God does stuff so entirely on His own – what we call miraculous – there is no room for conjecture.
That's the way it was and is for me.  God put His hand on me and my life changed forever.
"How's that work?"  Ah.  Patience, grasshopper.
That's for another time.  For now, understand this.
When God steps in, He doesn't mess around.
Count on it.
© D. Dean Boone, November 2015