Whatever you're doing, doing it with some enthusiasm makes it go better and improves your attitude.  Doing whatever it is with some flair, with creativity, makes the whole thing fun!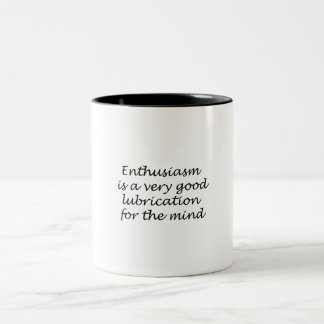 The task itself may be less than wonderful.  It might even be the worst scut work in the place, the lowest job possible that NO one wants to do.  But if you attack that job with a positive flow of creative energy, several things will follow:
The task will get done faster.

The task will get done better.

You'll stimulate your overmind (my word for your subconscious) to seek better, more effective ways to get that task done.

You'll have a better attitude about yourself.

You'll make a connection with like-minded others.
After all, isn't one of your goals to hang with those who are the kind of person you want to be, and who are – or on their way toward – where you want to be?
Adding passion – even passionate patience – and enthusiasm always helps to generate activity.  They're both active, not passive.
The passionate pursuit of anything is a habit that, when established, will make just about anything more rewarding, informative and often just plain fun!
Yeah, I hear you.  "Keep doing it like that and guess what?  You'll get the job permanently.  Major backfire, right?"
For a week or two.  Yet if you innovate, get creative and dress up how you do that job, soon you'll have it looking so impressive and it'll be drawing so much attention that others will be approaching you, heads swinging left and right as they make sure nobody's eavesdropping, with, "Hey, about that extra work you've been doing.  Uh . . ."
You get this, right?
Put some PUNCH in everything you do.
It makes all the difference!
© D. Dean Boone, November 2015