You're not alone.  God said so.
He woke me up this morning at 3:17.  I laid there, praying for His intervention and protection in your life, because I felt the nudge of the Holy Spirit to pray protection over and around you and those closest to you.
I don't know who you are, or even if you're a believer.  I do know God; and I know His ability.  He is absolutely limitless in responding to the praying of His people.  The spectrum of His creative flow of energy and wisdom and provision defies all human logic.  And – AND I know this:  God works through the praying of His people.  One of my mentors said, "God does nothing except in answer to prayer."
There are good friends – 0ld friends – who would sneer at what I just wrote to you.  They disbelieve and privately think people like me simpleminded because I take God and His Word to be true.   Though I think it stunningly unfortunate they do not, yet I love them, care about them and include them in my praying as I learn tidbits from their lives.
It's always amazed me how otherwise brilliant people can be so blinded, stunting their spiritual formation because they dismiss out of hand the only One who can help make sense of everything else.
You probably have people around you who make fun of your faith, too.  That's always what people do who are internally uneasy that, just possibly, this stuff about God might be for real.
It is.  HE is.  And as the Bible teaches, He really IS a rewarder of those who diligently seek Him.
Know what that means?  He isn't fazed in the least by my friends' laughing and scornful rejection of my personal faith.  He's not bothered in the least by those in your circle who look down on you because you're trying to do the right thing and square your life away.
I don't want to keep you; I know everybody's Saturdays are supposed to be some down time, and I hope yours gives you a measure of His peace.
I wanted, though, to reassure you:  it's when you feel the most alone that God has whispered and "sent His signal" out to those He knows will waken and pray.  Whoever you are, please know He's got your back.  He knows your situation, knows how to supply what you don't have.  He knows how to keep you safe.
Don't give up and don't give in.  Think about the difference between loneliness and solitude.
---
"Loneliness is black coffee and late-night television; solitude is herb tea and soft music. Solitude, quality solitude, is an assertion of self-worth, because only in the stillness can we hear the truth of our own unique voices."
– 
Pearl Cleage
,

 
Deals with the Devil, and Other Reasons to Riot
---
Understand the vital difference between the two; the one saps energy and depresses you.  The other relaxes your spirit, enabling your subconscious to independently gnaw on what's troubling you while you consciously do something else.  It's okay to be by yourself if your only alternative is to be surrounded by those who either don't understand or, worse yet, won't.
You are of huge worth to God.  After all, your needs right now are important enough that He woke me up out of some serious sleep to pray for you.  And I doubt I was the only one.  God has some serious praying spirit warriors out there. . .
You never are totally by yourself, anyway.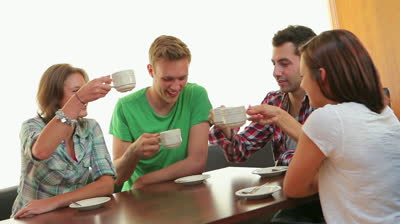 Not when someone is praying for you.  And God will see that somebody, somewhere, sometime – yep, even at 3:17 AM – will answer the call.  Know what else?  He's pretty good at sending just the right person across your path just when you most need it.  You be watching for them.
In the meantime, be strong and of good courage.  God's exactly who and what He says He is in the Bible.   And He trumps whoever's trying to convince you He's not.
I love you and I believe in you,
Dan
© D. Dean Boone, September 2015