"Be nice!"
How many times did you hear that little jewel as you were growing up?
Well, as we're working our way through our list of 28 Ways To Absolutely NAIL "Tremendous", let me specify.  Hearing the admonition, "Be nice" gives the impression we're speaking in the moment.  "Be nice this time.  Be nice now."
"Ah.  So the next time I can paste 'em in the chops, right?"
No.  That misses the spirit of #19. 
Instead of "be nice", let's change that to, "Be being nice."
"That's a cute sentiment.  Problem is, you wind up getting used when you're being nice."
Sure.  Truth.  Yet when you make it a habit to be nicer and kinder than anyone expects of you, it positions you for becoming TREMENDOUS in others' eyes.
Not every work or business situation calls for much kindness.  Get it done in a fairly responsible and timely fashion, and we're good.  No one gives a lot of thought to the whole kindness thing.  And yet none will forget the trainer or host or clerk whose cheery, positive, kind attitude touches lives when it's neither expected nor called for.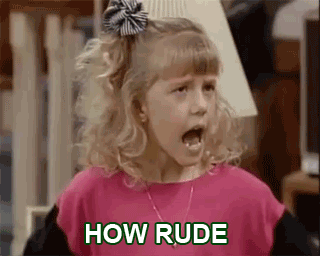 No one likes hanging around harsh, rude, negative, critical people.  Forced to be in their company, it quickly gets tedious, doesn't it?  Whatever work needs doing with them gets wrapped up fast.  You can't wait to get away from them.
We all know that's true.
Consider being forced to hang around nice people who are habitually a little kinder than anyone expects, regardless of what's happening around them.  Definitely different, right?
They're fun, even relaxing to be around.  You hate when you need to go, and can't wait to get around them again.
Given both individuals are roughly equivalent in training and experience, which one of the two types would you recommend to a friend or acquaintance?
You got it.
So therefore. . .   If that's the kind of person you like being around, and are willing to recommend to others, why not work at continuing to be a consistently nicer, kinder person yourself?
That's # 19 on our TREMENDOUS Hit Parade:
Mug others with kindness!
It's not always simple, but the payoff?  Oh, yeah, babe!
© D. Dean Boone, July 2015